Host, Producer & Creative Wellness Coach
I produce & host podcasts and Twitter Spaces as part of my effort to assist other people on their creative wellness journeys.  I'm also a community founder and builder who produces music, video & practices other Healing Arts as a form of therapy.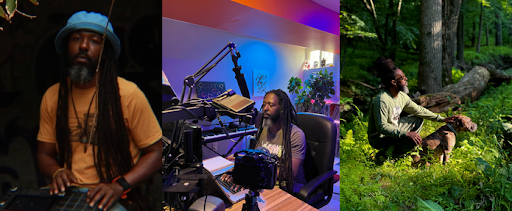 Creative Support Services
I've been supporting creators for nearly 25 years.  I offer a variety of uniquely creative support services including:
Video Production Services
I film, edit and produce a variety of types of videos.  Interviews with dynamic b roll,  podcasts, tutorials, music videos & more.  I can also produce and provide background music.  
Music Production Services